How To Wear All White In So Many Ways
The most trendy look of 2018-2019; ALL WHITE LOOK
I've always been wearing and loving white clothing, but since last summer it's out of control! "All white look" is one of the hottest trends out there now, my #ootd has been mostly white lately. It's such a simple color, yet you can be so creative, I LOOOOVE WHITE. Today I'm sharing how to enjoy this all white trend without getting sick of it. Remember, my fashion rule number 1 is; NEVER EVER REPEAT THE SAME OUTFIT, so what I do is be creative and play around!
My mood board via my Instagram
YOU CAN WEAR WHITE IN SO MANY WAYS, ALL YEAR LONG.
Not just your clothes… wear all white literally everything! This makes your all white look ON POINT. I've never felt so perfect until I completed the small details in white… hehe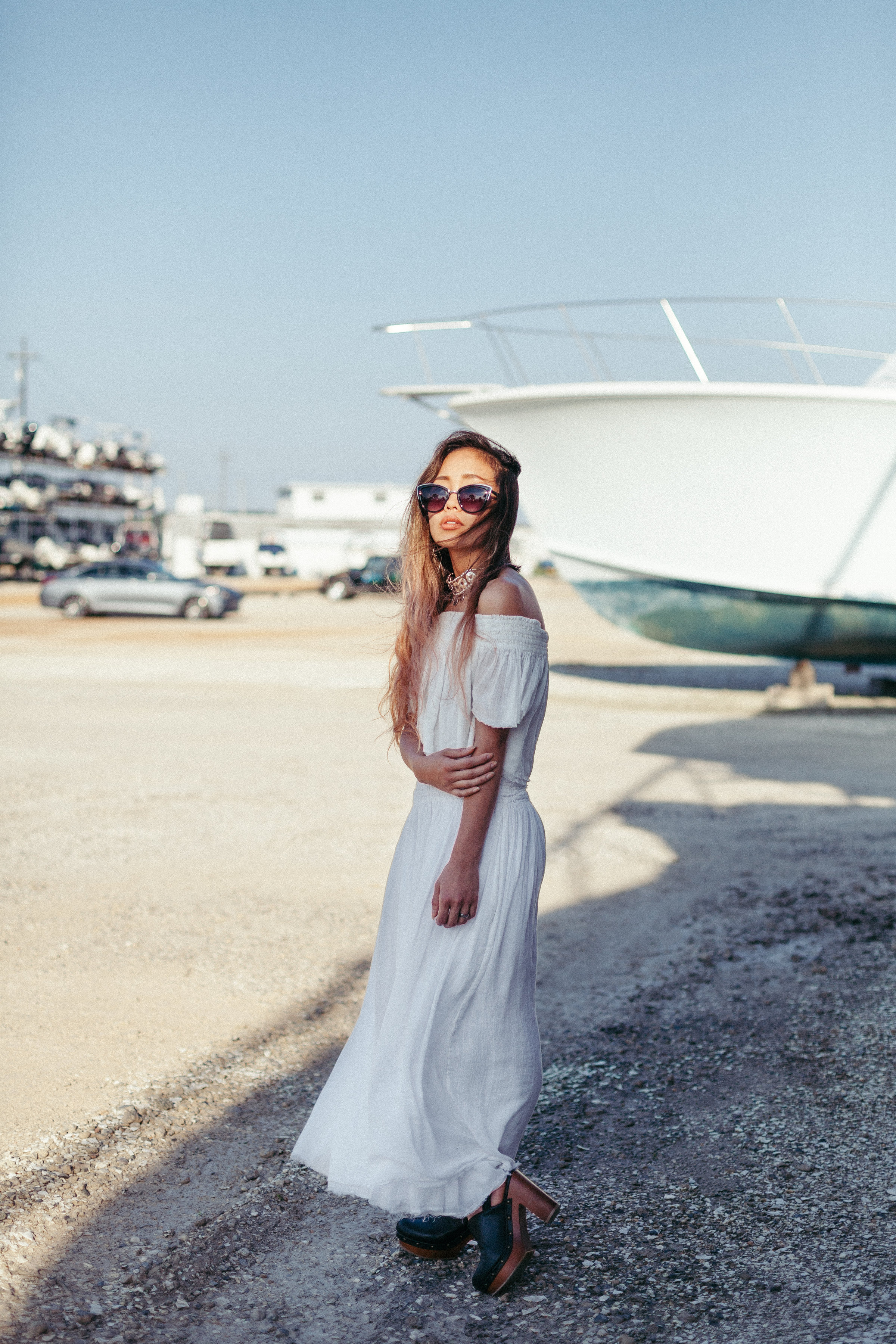 Last summer I blogged about how useful having a set is (click HERE to read!), but really, if you are new to this trend, just get a set! And the amount of outfits you can create from a set is hundreds!
White + gold = perfectly lady chic! This combo can never go wrong, and makes your outfit look high class finished!
Depending on the seasons but spring & summer, add a straw hat, wicker bag, anything nature-textured! Check out my last blogpost about springy bags, they go SO PERFECT with all white looks! (Click HERE to check it out!)
Don't forget, the main is your all white outfit, but spice up with colored accessories! A scarf is the easiest item to add and this will give you another thousand of outfit ideas.
SHOP COLORED ACCESSORIES!
You can often find BEAUTIFUL white dresses at vintage stores! The vibes vintage clothes carry… it's indescribable but white vintage dress is a must have if you adore vintage clothing. Play around with accessories to change up!
You can also keep up with my white outfits (because they are non-stop coming…hehe) via #WhenRieWearsWhite on Instagram! From an all white monochromatic look to a part white look, that you can easily find your favorite way to add white to your look! Let's wear lots of white!
HAVE A MAGICAL WEEK EVERYONE!